Consultant Considers Improvements to Mill Pond Reservation | Local News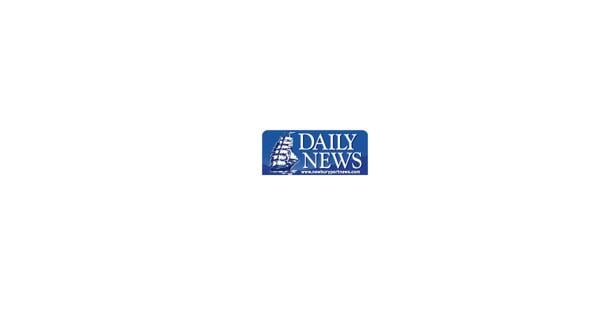 WEST NEWBURY — Landscape artist Trent Lloyd recently presented his vision for improvements to Mill Pond Recreation Area to make it accessible to more people.
The plan was the third step in a five-part process, funded by $30,000 in Community Preservation Act money. It is hoped that the consultant's work will better position the city for a competitive MassTrails grant in the future, according to city officials.
Lloyd will use feedback from the presentation to develop a final concept which will then be presented to key stakeholders – including Mill Pond's Recreation and Open Spaces Committees, Parks and Recreation Commission and Board of Directors.
The final stage of the consultant's scope of work is the construction cost research and permitting process. Lloyd recommends that the city form a task force and estimates that the completion of the trail project would take a few years.
The city has more than 40 miles of trails, but none are designed with universal accessibility in mind, according to the project's CPA app.
The Lloyd's plan proposes to install land next to the pond with handicapped accessible parking. All other parking lots would be directed to a new lot created behind the Mill Pond building or the existing upper parking lot near the entrance to the recreation area. The slope of the upper lot leading to the pond would also be improved. From the accessible parking lot, a well-defined path leads to a refurbished dock. A picnic area with a few benches and tables cuts the path parallel to the pond. The current roadway along the edge of the pond becomes a wide path which extends to cross a dike and reach a lower clump of pines.
Lloyd held several sessions to get a feel for how various groups in the city were using the 270 acres of open and play grounds, trails, forests and ponds. The region is considered a place of solitude, education, recreation, exercise, contemplation and respite. It has been described as "an old-fashioned hidden gem" and a quiet, peaceful place to watch the sunset over the pond. "It's magic," one person commented.
Natural and rustic, the highly recreational and all-weather resource is the pride of the city. It's a popular spot for hikers, sports enthusiasts, equestrians, dogs, bird watchers and butterfly watchers – though competing interests can be a problem, according to another attendee.
"It's not just for humans," Lloyd was told. In cold weather, the area hosts ice fishing, hockey, skating, a winter carnival, cross-country skiing and sledding. "Winter is when the pond comes to life," another person claimed.
The parking lot was described as "unattractive" and "poorly defined". Erosion and poor trail drainage were cited. Vehicles were parked too close to the pond and the wharf was not easily accessible. Comments were in favor of better seating for people with mobility issues; using the Mill Pond Building as an educational center; and maybe install an elevated boardwalk. More spots were needed for fishing and a place where the dogs could socialize. Use the space for a city-wide picnic or harvest meal; a jamboree, field trips, educational programs and improved community relations were offered.
One resident said Lloyd's plan had "lost track" of what voters were looking for when they approved the use of CPA funds. The idea was to make the Americans With Disabilities Act area compliant, she pointed out, adding "It looks very big and very expensive."
According to the CPA app, the idea was to create a full-access track that would "prioritize meeting or exceeding compliance for Americans with disabilities." Features of these trails included "gentle, gentle inclines for better access by foot, stroller, or wheelchair; Braille texts and tactile maps; wider boardwalks with bumpers where needed; pole and rope guiding systems; and outdoor and accessible wildlife viewing structures, specialty gardens; seats, playgrounds and picnic areas.
The aging population was cited as a driving factor propelling the project. According to the city's Housing Production Plan, by 2035, the number of children under 5 and people aged 20-34 living in the city is expected to decline by more than 61%; while the population aged 65 and over is expected to increase from 13.6% of the total population to 33.7%.
Board member Wendy Reed urged her colleagues to focus on creating a more accessible trail and parking lot. Other proposed improvements were part of Mill Pond's long-term planning, Reed argued.
Its board felt that if the scope was limited to trails and parking, there should be no need to go to the Planning Board for a site plan review – a process that member Rick Parker has described as "opening a Pandora's box". The building inspector could advise on the number of parking spaces needed, said City Manager Angus Jennings, who also did not feel the review was necessary.
But at a meeting on Tuesday, planners appeared to disagree, citing layout and parking changes in the area. "There will certainly be a need to review the site plan," insisted planner Ray Cook, "but it doesn't have to be an onerous process."