Elements Music and Arts Festival at Pocono Raceway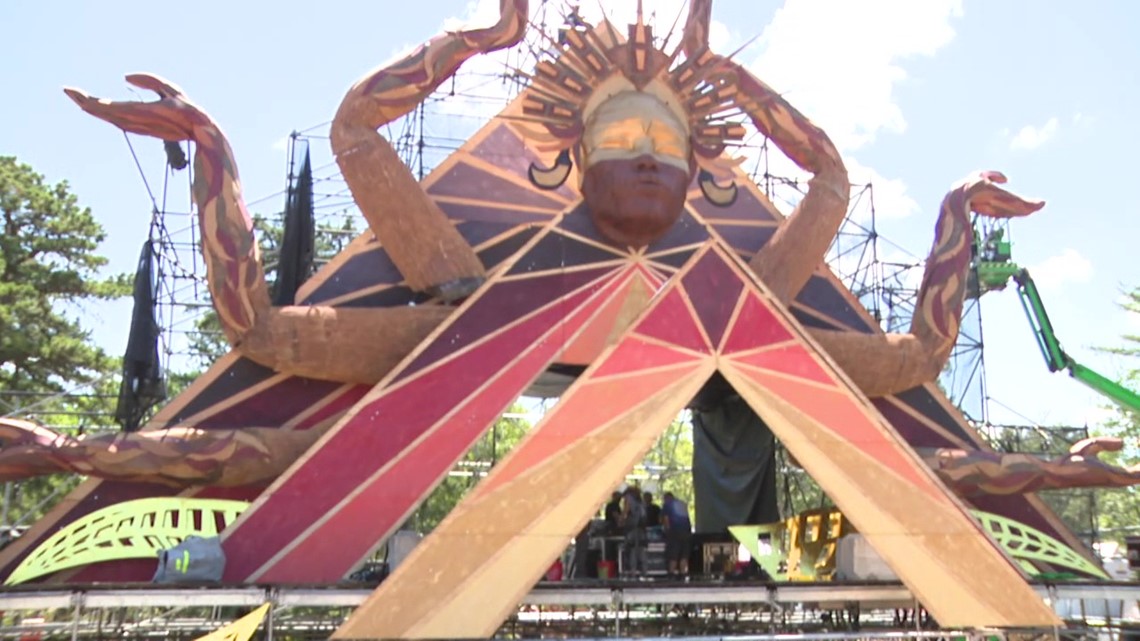 This year, Pocono Raceway is hosting the three-day electronic dance music festival.
LONG POND, Pa. — Fans at Pocono Raceway in Lond Pond are used to the sound of roaring race car engines, but for this weekend only, the sounds of electronic dance music will fill the grounds instead.
The Hippodrome hosts Elements Music and Arts Festival.
"We want it to be a local Pocono festival. We have guests from 44 states this year. Yeah, it's an amazing site. It's super convenient, just 90 minutes from New York, 90 minutes from Philly, and if you live in NEPA, then it's up the road," said festival co-founder Brett Herman.
The three-day festival features top electronic dance music artists like Fisher, Kaskade, Zed's Dead and dozens more.
Herman says the new location will solve many of the logistical and weather challenges they faced at the old Wayne County location.
"The infrastructure was one of the first things. I mean, NASCAR has had huge crowds here for the last 50 years. So there were a lot of guests that came. The woods here are beautiful," said said Herman. "The parking areas are perfect. We even had a few thunderstorms here, and there was barely a puddle left on the ground afterwards."
The festival is not limited to music and main stages. Herman says that art and wellness play two very important roles.
"We have a huge neon forest," Herman said. "A bit more secluded health and wellness space for when you need a break from the music and tons of activity besides the stages."
Herman says ownership of the racetrack gives them more room to build and grow in the future.
"We really want to be an immersive 72-hour experience, so you can escape to a magical new world for a bit and obviously listen to amazing music with world-class touring DJs," Herman said.
The festival officially kicks off on Friday.
For tickets to the Elements Music and Arts Festival, click here.
Check out WNEP's YouTube channel.