Fundraiser aims to save wildlife by getting Shanklin's Pond flowing again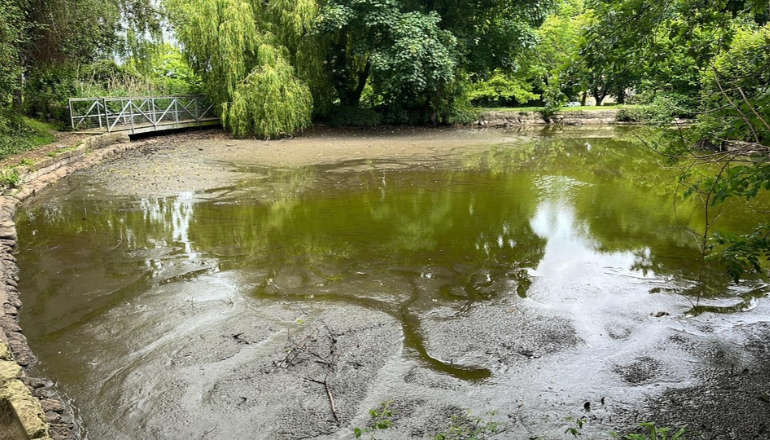 A Shanklin resident hopes to raise money to save wildlife after a pond in the town's Big Mead Park lost its main source of water.
Sharon Cooper, alongside her husband Brian, has become involved with the local city council and other authorities to find lost natural waterways after witnessing continued water evaporation that threatens make it uninhabitable.
A Go Fund Me page set up by the couple aims to raise £5,000 for the investigation and subsequent repair of the water sources.
Sharon said:
"Over the past few weeks many of you would have seen us trying to rescue a turtle from the pond that was released there.
"In the process we have witnessed the evaporation of water and the poor condition of the pond, at present the water is at dangerously low levels and affecting wildlife.
"If the pond dries up, it will be fenced off and we will lose (over) 200 years of history."
Sharon and Brian managed to locate the natural water source that needed fixing to make it flow back to the pond, and she says the IW council has agreed to fund the necessary work if it can be fixed.
The Go Fund Me page has been set up to fund the initial survey and will be used to acquire a mini digger for a new trench, materials and clearing of access areas to complete the first stage of work.
Shanklin Town Council will distribute the remaining funds to local animal charities.